Dupuy de Lôme: Builder of the first Steam-Powered Battleship
Dupuy de Lôme, French Naval Architect
Dupuy de Lôme (1816-1885) was a French naval architect of the
XIX ème siecle
, and arguably France's greatest naval architect ever. He was the son of a naval officer and was born in
L'orient, Bretagne
, the west coast of France. He was educated at the prestigious (and difficult to be accepted into)
Ecole Polytechnique
(the French equivalent of MIT). De Lôme was particularly active during the years between 1840 to 1870.
After finishing his professional education, he went to England about 1842, and made a thorough study of iron shipbuilding and steam navigation. He wrote a report, subsequently published under the title of
Memoire sur la Construction des Bâtiments en Fer
, "Memorandum on Constructing Iron Battleships," in 1844.
When the young constructor settled down to his work at the French Navy base at Toulon on his return from England, the only armed steamships in the French Navy were propelled by paddle-wheels, and there was great opposition to the introduction of steam power into line-of-battle ships. The paddle-wheel was seen to be unsuited (and rightly so) to such large fighting vessels, and there was no confidence in propulsion by propeller. The great majority of naval officers in France were averse to any decrease in sail spread. De Lôme had seen the steam-powered ships the British were building. He had studied carefully the details in
Angleterre
and was convinced that full steam power should be given to line-of-battle ships. He grasped and held fast to this fundamental idea; and in 1844 he wrote the remarkable report (named above) to the
Ministre de la Marine
, suggesting the construction of a full steam-powered propeller-driven frigate, to be built with an iron hull and protected by a belt of armor formed by several thicknesses of iron plating. This report alone would justify his claim to be considered the leading naval architect of that time. His ideas did not fully bear fruit for some years, but his recommendations were ultimately realized.
De Lôme was not entirely alone in the feeling that radical changes in the construction and propulsion of ships were imminent. His colleagues in the merchant marine were impressed with the same idea. The burst of British activity in building ships with auxiliary steam power convinced the French also to begin the conversion of their sailing line-of-battle ships into vessels with auxiliary steam power.
Dupuy de Lôme's Napoléon, the first steam-powered battleship in history.
But Dupuy de Lôme conceived of and carried out the bolder scheme of designing a full steam-powered propeller-driven battleship, and in 1847
Le Napoléon
was ordered. Her success made the steam reconstruction of the fleets of the world a necessity.
Le Napoléon
was launched in 1850, tried in 1852, and attained a speed of nearly 14 knots. During the Crimean War her performance attracted great attention. The success of
Le Napoléon
encouraged
le Marine Français
to order more ships in the
Napoléon
class.
Le Napoléon
was about 240 feet in length, 55 feet in beam, and of 5,000 tons displacement, with two gun decks. In her design boldness and prudence were well combined. The good qualities of the sailing line-of-battle ships which had been secured by the genius of the naval architect Sané and his colleagues were maintained while the new conditions involved in the introduction of steam power and large coal supply were thoroughly fulfilled.
La Gloire, the first ocean-going ironclad battleship (1858)
The steam reconstruction of the Navy had scarcely attained its full swing when the ironclad reconstruction became imperative. Here again De Lôme occupied a distinguished position, and he realized his plan of 1844 with certain modifications. His eminent services led to his appointment in 1857 to the highest office in the Naval Construction Corps:
Directeur du Matériel
. His design for the earliest seagoing ironclad,
La Gloire
, was approved in the same year.
Once started, the French pressed on with the construction of their ironclads in all haste. By the autumn of 1863 they had at sea a squadron of six ironclads, including
La Gloire
.
The French ironclad Solferino, of the Magenta class; two-decked broadside ironclad battleships.
Among these new ironclads were two de Lôme-designed two-decked broadside ironclad battleships,
Magenta
and
Solferino
. These ships were also the first to be equipped with a spur ram.
To the great energy and ability of Dupuy de Lôme must be attributed the fact that France took, and for a long time kept, a great lead over the British in ironclads. Indeed, this was a great sore spot with the proud British Navy that their historic enemy led them in these developments.
In the design of
La Gloire
de Lôme followed the principle of utilizing known forms and dimensions as far as was consistent with modern conditions, and the
Napoléon
was nearly reproduced in
La Gloire
so far as under-water shape was concerned, but with one gun deck instead of two, and with a completely protected battery. So long as he retained office, de Lôme consistently adhered to this principle; but he at the same time showed himself ready to consider how best to meet the constantly growing demands for thicker armor, heavier guns, and higher speeds.
Distinctions were showered upon de Lôme. In 1860 he was made a Councilor of State, and represented the French Admiralty in Parliament; from 1869 to 1875 he was a Deputy, and in 1877 he was elected a Life Senator. He was a member of the Academy of Sciences and of other distinguished scientific bodies.
In addition to his forward thinking in naval architecture, de Lôme was also an aviation pioneer. He developed the navigable balloon in 1870.
In 1870 de Lôme devoted a large amount of time and thought to perfecting a system of navigable balloons, and the French Government gave him great assistance in carrying out the experiments. These experiments led to the development of one of the first navigable balloons, named
Dupuy de Lome
.
The
Dupuy de Lome
airship was 36 metres in length, 14.84 metres in diameter, had a total width of 29 metres and could carry 8 navigators. The ballon, of a volume of 3,454 cubic metres, was propelled by a 2 horsepower engine, providing a speed of between 9 to 11 km/h. She was the first operational airship, and was employed during the Franco-Prussian war of 1870 - 1871.
Armored cruiser Dupuy de Lôme, laid down in 1888.
An armored cruiser, laid down in 1888, was named after Dupuy de Lôme. Several other warships and later several submarines were also named after him as a tribute to his contributions to the advance of French naval architecture.
An early French submarine, one of several named after Dupuy de Lôme. An oft-overlooked fact is that up from the earliest days of submarines up until the Nazi take-over of France in World War II, France built the world's finest submarines. Thus it is fitting that she named several of her submarines after her finest Naval Architect.
More Reading:
Louis la Vache regrets that he was unable to locate any books relating to Dupuy de Lôme. However, he thought that the books below may be of some interest, particularly "Nelson's Trafalgar: The Battle that Changed the World."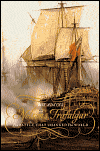 Nelson's Trafalgar: The Battle That Changed the World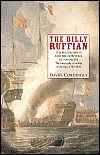 Billy Ruffian: The Bellerophon and the Downfall of Napoleon

The French Navy and the Seven Years' War (France Overseas Series: Studies in Empire and Decolonization)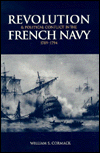 Revolution and Political Conflict in the French Navy 1789-1794